Any questions?
Selling a home takes more than just putting a "for sale" sign out front. You need an agent with experience and training to help you determine the right price, come up with an effective marketing strategy, and anticipate and solve any problems that come up during the selling process. A real estate professional can help you with every part of selling your home, and offer you a smoother, hassle-free experience.
An agent can help you market your home by exposing it to as many potential buyers as possible. The first step is putting it on the MLS. But listing your property is only the beginning; your agent will prepare a personalized plan that includes everything he/she plans to do to sell your property. At Royal LePage, your property will be aggressively promoted through:

A posting on the Multiple Listing Service® (MLS®)
Royal LePage property advertising publications
The Royal LePage web site
Other Royal LePage offices and real estate professionals
Through our affiliation with many real estate organizations and networks, we can help coordinate your move with a top Real Estate Professional no matter what part of the world you plan to move to. At the same time, we can work on pricing and getting your property ready for sale in the Saskatoon area.
He/she knows real estate values in your neighbourhood and will help price your home competitively by preparing a market analysis of homes that have sold, competing homes that are still on the market and homes that were on the market but didn't sell.
He/she will establish a marketing strategy for your home, ensuring that it's exposed to as many potential buyers as possible.
He/she takes care of the tasks involved in selling a house, ensuring that the transaction is simple and low-stress for you.
He/she is an expert in the home selling process and will advise you of your rights, options and obligations.
He/she is an experienced negotiator and will work for you to get you the best possible price.
Don't install expensive new carpeting, if the carpet is worn or dated choose a modest quality carpet that will update the home.
Don't buy top-of-the-line kitchen appliances, go for functional without going wild as the most important feature is "new".
In the bathroom, do upgrade floor tiles, install new faucets and update light fixtures.
Don't hang expensive custom draperies, select simple, neutral window coverings that expand the space.
Don't install custom garage organizers, just get it clean and get rid of the junk.
Call me for ideas, tips and trends when you're thinking of selling.
Please visit: Curtis Gales, Mortgage Specialist with RBC (Royal Bank of Canada) to apply online now! https://mortgage.rbc.com/curtis.gales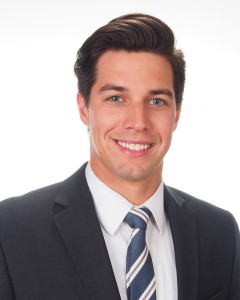 or
Please visit Colette Gates, Mortgage Associate with One St. Mortgage to apply online now!
http://www.onest.ca/index.php/agents/colette_gates